Country Paws Cares is a group of animal lovers, who passionately dedicate their time and energy to raise funds and awareness for deserving animal-related charities/causes within our community Country Paws Cares was formed in 2011. Together with our community we have helped raise over $21 000 (and counting) for our local animals in need.
Donations!
Always accepting donations! We ensure your generous donations get into the paws that are in need!
Fundraising!
Our Christmas photos not only captured some pretty adorable faces, but also helped small rural communities that have little to no access to veterinary medicine. Country Paws Cares was able to raise $3000 which has been donated to the Canadian Animal Assistance Team. So far CAAT's animal health projects have sterilized a total of 5,298 animals and have vaccinated and dewormed 9,346! A great BIG THANK YOU to all our clients who came out for a photo and helped to support this wonderful charity.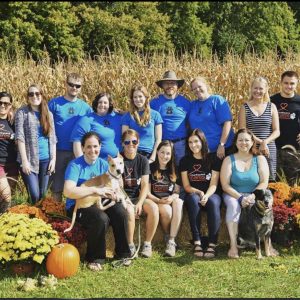 Support!
Supporting our local Rescue and service groups!
How Can You Help?
If you would like to help make a difference in your community or are interested in support please contact us.
Our Furrends
A big THANK-YOU to all our furrends that help support Country Paws Cares. We love working along side you and helping to contribute to our community!